<!a href="Project_CULT_M.html">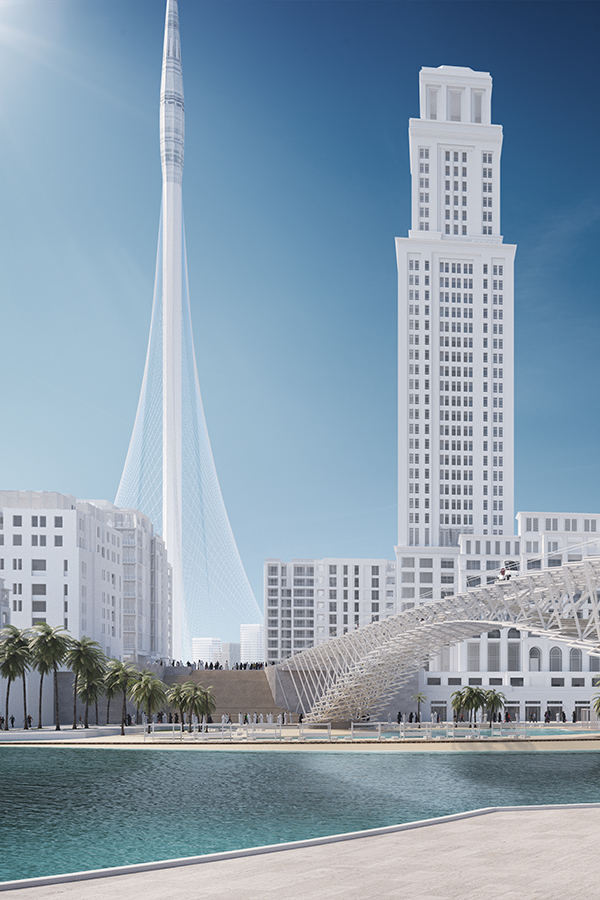 <!a href="Project_CULT_M.html">
<!a href="Project_CULT_M.html">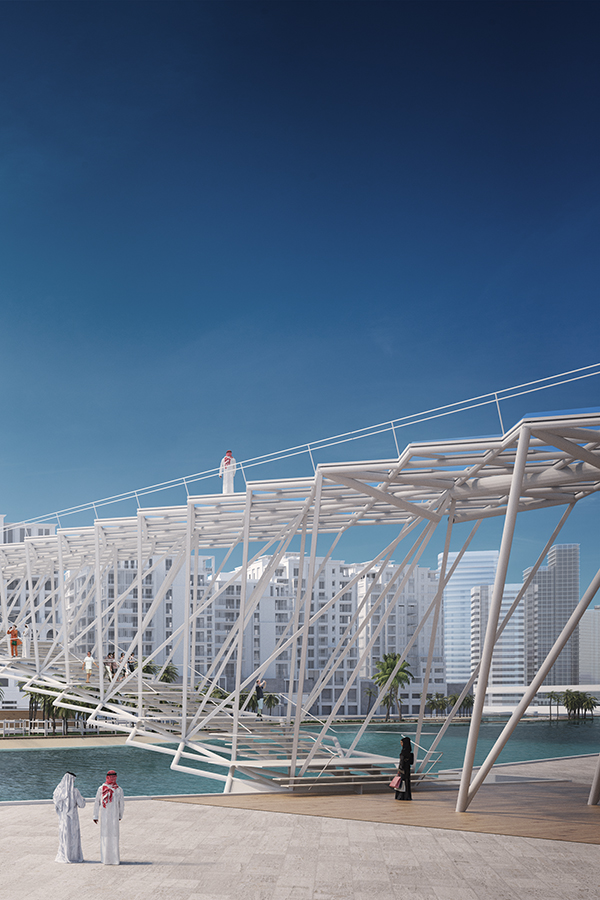 <!a href="Project_CULT_M.html">
<!a href="Project_CULT_M.html">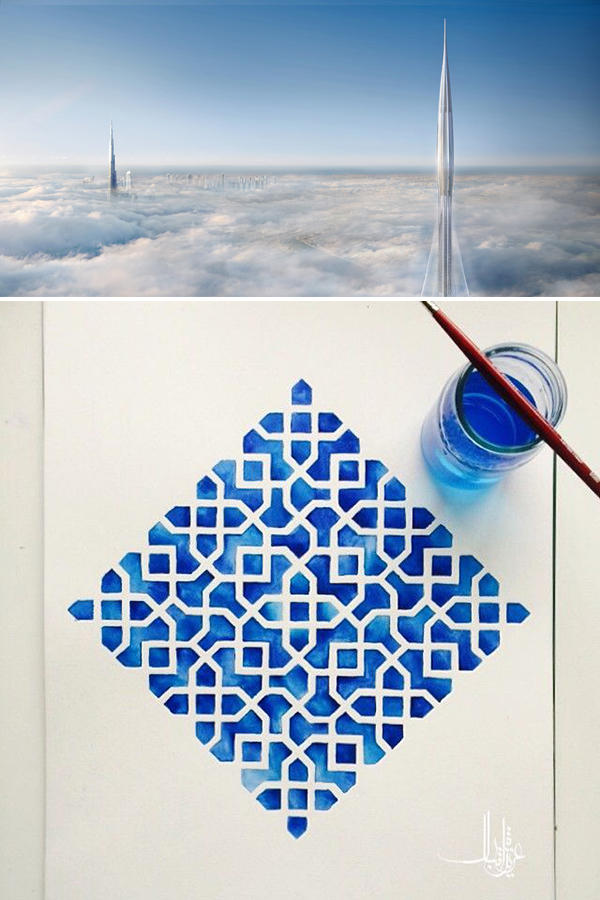 <!a href="Project_CULT_M.html">
Dubai Creek Harbour Central Footbridge (Under Construction)
Dubai UAE 2019 Scheme Design 2020 DD Construction 2021-22
First Prize, invited consultation. Client EMAAR Development UAE. Clear span 144m, total length 200m. Design and computation IJP Architects. Structure by AKTII Consulting Civil and Structural Engineers. Lighting Design GIA Equation.
Urban Design
The footbridge sits at the juncture between the grand axis of Dubai Creek Harbour and the newly dredged canal. It is centered on Dubai Creek Tower, tallest structure in the world (top right), presently under construction
Respect, without imitation
a viable relationship between technology, art history, and Islamic culture.



Unit 6 Soda Studios 268 Kingsland Road London E84BH