<!a href="Project_CULT_M.html">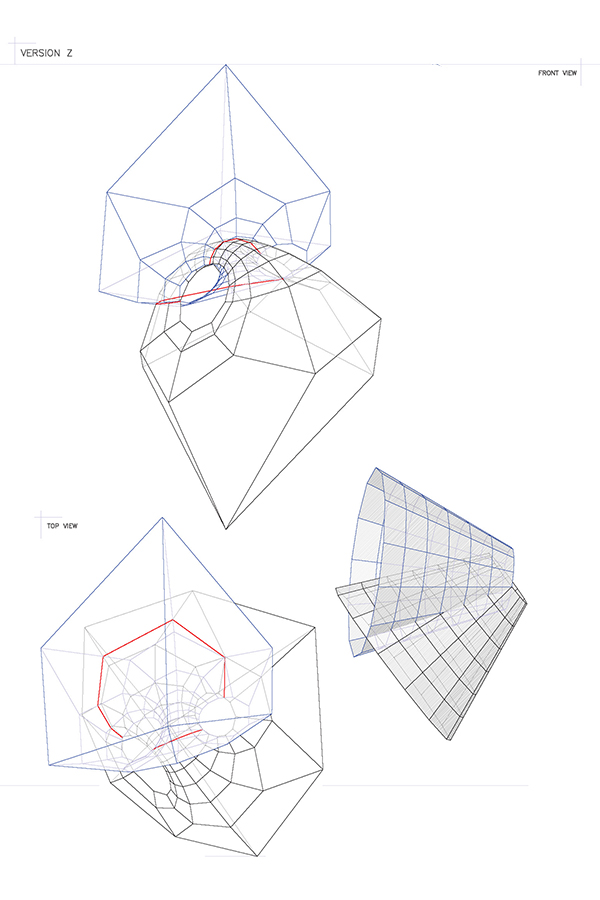 <!a href="Project_CULT_M.html">
<!a href="Project_CULT_M.html">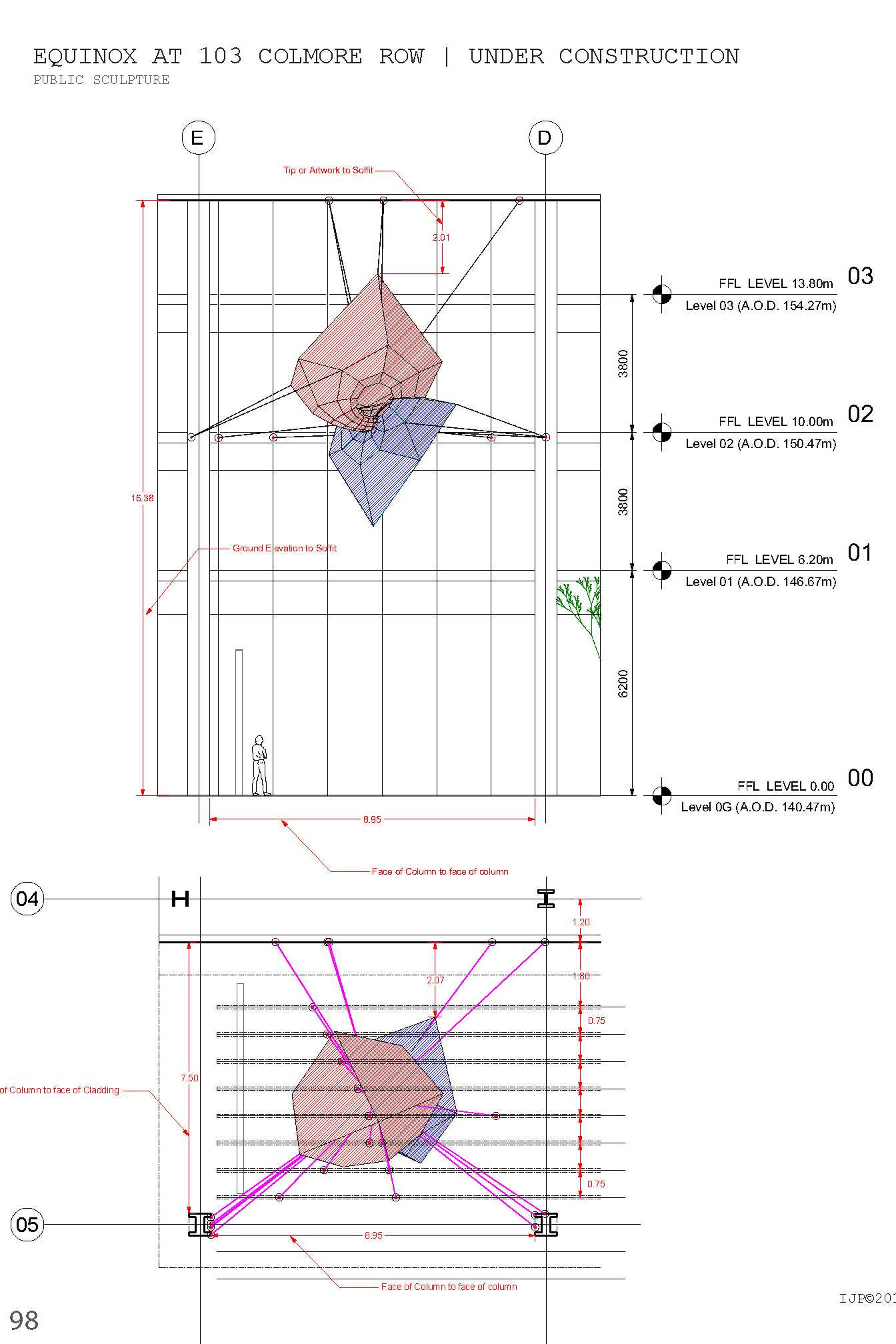 <!a href="Project_CULT_M.html">
<!a href="Project_CULT_M.html">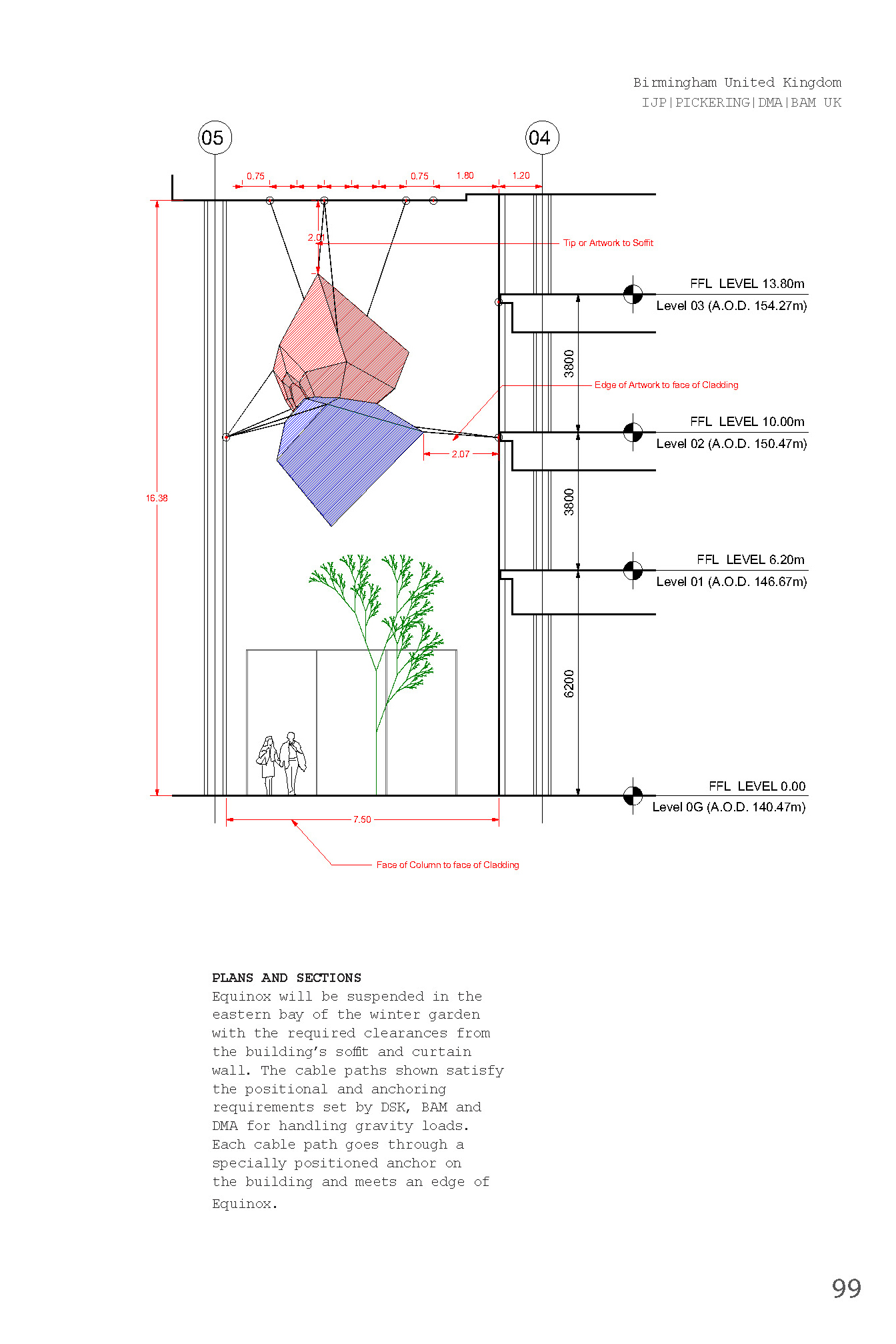 EQUINOX: One Figure, Two Parts
Equinox is composed of two interlocking parts. Both parts are highly translucent, revealing a complex, cloud-like web of lines in space. Each part corresponds to the inverse of a cylinder and varies in both size and detail.
EQUINOX: A Moment of Balance
The two parts are joined along a red line of equilibrium, or Equinox. Equinox is a symbol of the twice-yearly equivalence between night and day, and, by extension, a symbol of harmony and reconciled opposites.
103 COLMORE ROW, Birmingham, by Doone Silver Kerr (2013-22)
Equinox is sited in Birmingham's newest -and tallest- high-rise.



Unit 6 Soda Studios 268 Kingsland Road London E84BH